How do menstrual pants work?
Period underwear is just like your regular underwear, but with a unique feature: they contain 2 to 3 layers of advanced fabrics. These slim layers let you wear your underwear as usual during your period, bringing revolutionary comfort, unlike any traditional sanitary protection. What's more, they offer convenience, as you don't need to worry about changing your protection throughout the day. Say goodbye to the stress of frequent changes, the guilt of using disposable products, and concerns about questionable product composition…
The layers drain blood to keep you dry, absorb and store blood and the last layer is waterproof to prevent leakage. Check out below for more details.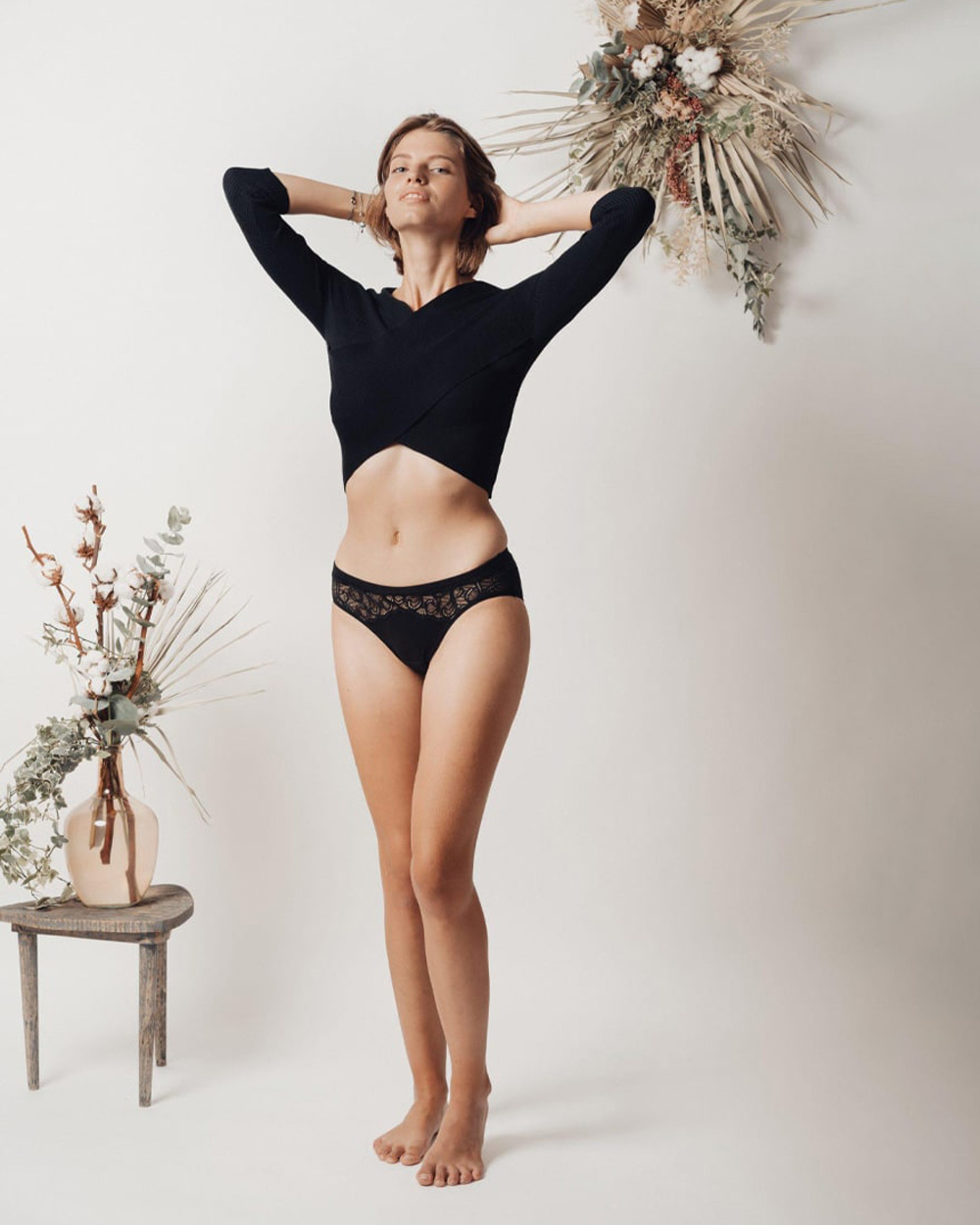 "SANITARY PROTECTION THAT IS IN LINE WITH CURRENT TIMES."
LAYER 1: DRAINING ORGANIC COTTON
The whole panties, as well as the first layer in contact with the mucous membrane, are made of soft, organic and OEKO-TEX® Standard 100 certified cotton, which drains the blood to layer 2. It dries quickly and removes any feeling of wetness.
LAYER 2: HIGHLY ABSORBENT LYOCELL FIBRES
Lyocell plant fibers are produced from OEKO-TEX® Standard 100 certified Eucalyptus pulp. They catch and absorb blood. Their hydrophilic properties allow them to limit the proliferation of bacteria and odours.
LAYER 3: WATERPROOF MEMBRANES
Waterproof membranes to ensure that there are no leaks.